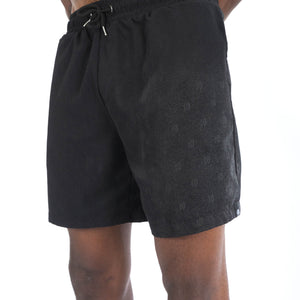 Poolside Water Resistant Swim Shorts Black
LH20 Water men's Black swim shorts are designed to impress. The water reactive 10 print adds a touch of fun to your pool or beach day, while the high-quality materials make these shorts both durable and comfortable. The adjustable waistband ensures the perfect fit, no matter your size. Plus, the water reactive feature is sure to turn heads. Don't settle for ordinary swimwear, upgrade your collection with these water reactive swim shorts today!
- Print visible when the fabric comes into contact with water. 
- 
Complete with an elasticated waistband. Cut to a regular unisex fit.